Asking You! works with and for learning disabled adults to feedback on services in Leeds to help people to make their services better.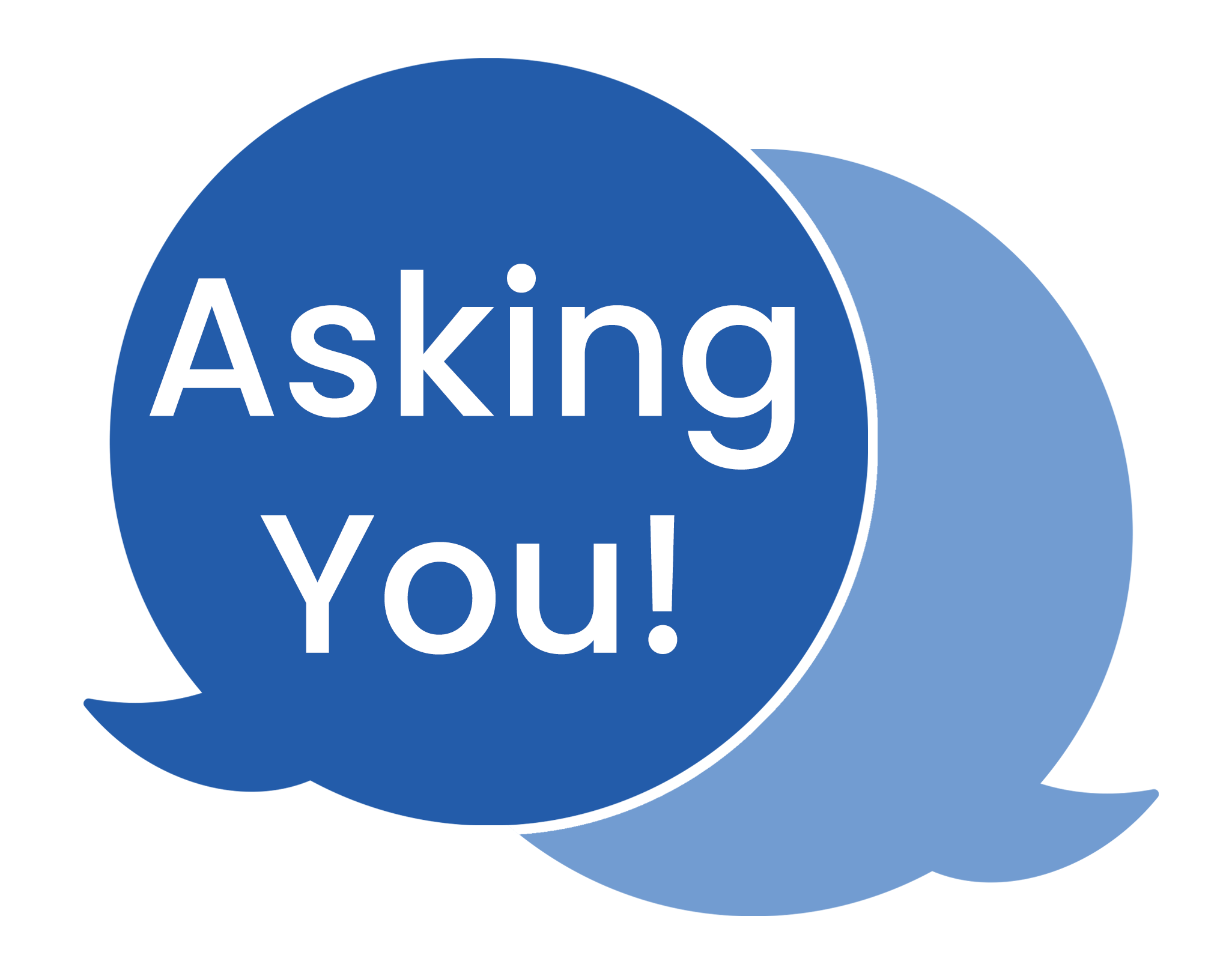 About the Service
We work with organisations across Leeds to help them make service improvements. This could be advising on a new public health campaign, providing learning disability awareness training, organising events to get wider feedback or independent service reviews and consultation.
We support the Leeds Learning Disability People's Parliament. This is a reference group for learning disabled adults and links us into the Leeds Learning Disability Partnership Board.
It is working to meet the goals of the Leeds Learning Disability Strategy to check and support Leeds City Council is working to make Leeds the best city for learning disabled adults to be able to have the best lives.
We are always looking for new members of our groups to make sure the people of Leeds from all backgrounds are represented. We can provide training and support and the opportunity to gain skills, grow in confidence and help make Leeds a better place for us all to live in.
We have a large group of Citizen Advocates who are matched with a person who often has no-one independent in their lives, only paid services. They work together to help them make their voice heard and ensure their rights are respected.
It's a fantastic partnership and people work together for many years. We are proud of our volunteers and their matches.
Throughout the Christmas and New Year period for 2023-24, ...
We are delighted to announce that we at The Advonet ...
What Does the Service Do
The Asking You team do the following work:
Leeds Learning Disability Peoples Parliament
Good Lives Leaders
Independent service review
Consultation and Service Feedback
Learning Disability Awareness Training
Accessible self-advocacy training
Citizen Advocacy
Who is the Service For?
Our Asking You! project works with Learning Disabled adults that live in Leeds.
Meet the Citizen Advocates
To find out more about what Citizen Advocates do, please watch this video:
Further Information
Citizen Advocates are fully-trained volunteers who support adults with learning disabilities with a range of things. They include:
Visiting a client, or clients, and coming to know their values, wishes and preferences
Remain independent of professionals who provide services such as housing, care and support
Being independent of the client's family
Building a one-to-one relationship and advocate for the client, or advocacy partner, when needed
Identifying the client's choices and decisions, but not making or influencing them
The details
Time Required: Long term relationships (6 months+), minimum 2 hours a month
Training Provided: Full training over four days is provided and covers Learning Disability Awareness, Safeguarding and Introduction to Advocacy
If you would like to know more, please contact our Citizen Advocacy Volunteer Coordinator:
By email at [email protected]
By calling the Advonet Group office on 0113 244 0606
If you would like to receive email updates about Asking You!, Citizen Advocacy or the Leeds Learning Disability People's Parliament, please sign up by clicking the button below.
How to Access the Service