Our Asking You! team have got a new logo. It was designed by our CHANGE team and was coproduced by people involved with Asking You!
We started the co-production process back in December 2021 with designers Rosie and Rowena. Everyone from Asking You!, the staff, the volunteers and people they work with have helped.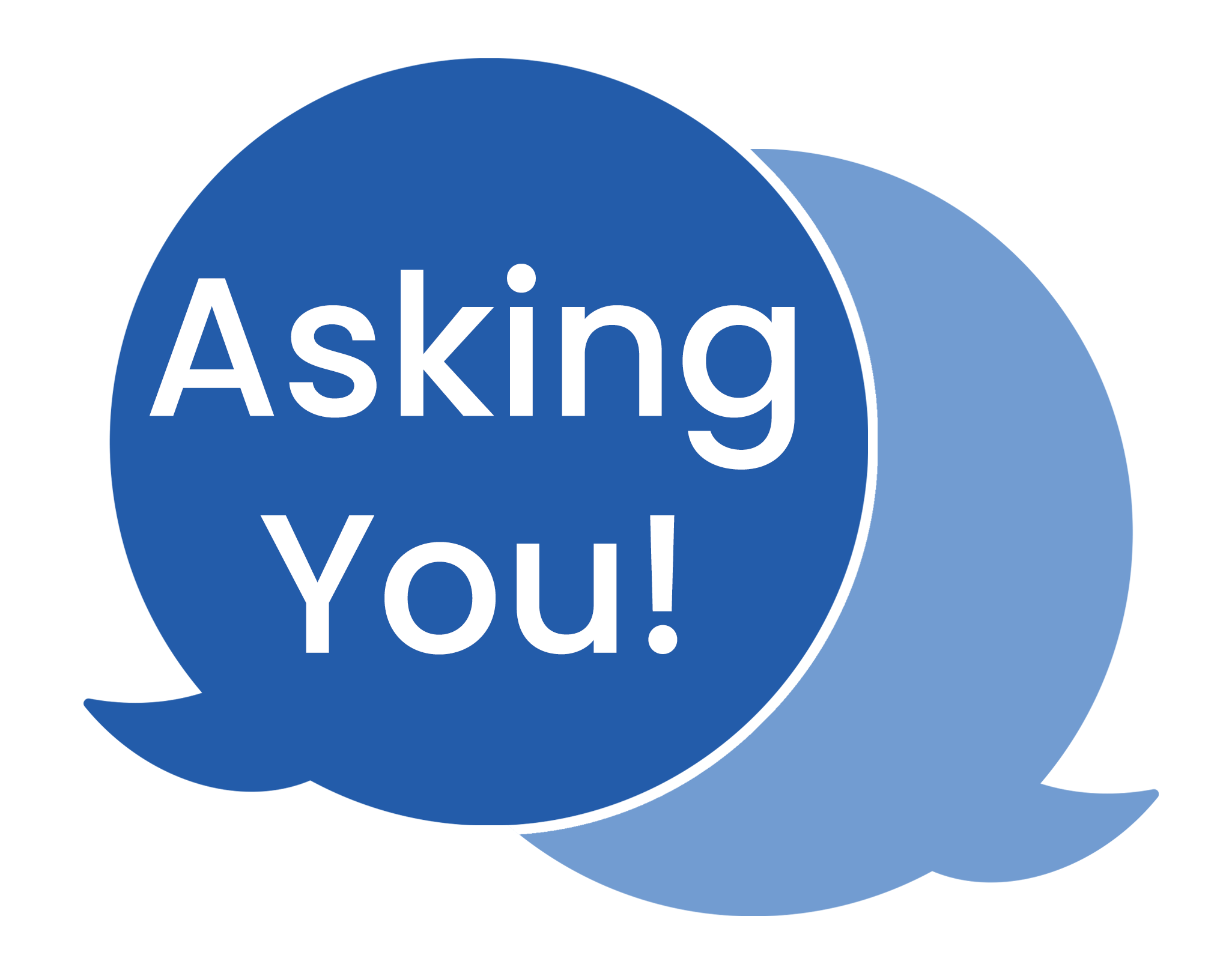 The logo uses two different shades of blue and has an accessible font. It will be used on this website, Asking You's new mini-website, social media, leaflets, posters and flyers.
Thank you Rosie
Big thanks to Rosie for designing the logo and to everyone who fed back on what it should look like.
If you have any questions about using the new logo, please email Luke Aylward, Communications and Network Officer at [email protected].