On Tuesday, we held an information event to talk about the new Advocacy Development Fund and how it can help community groups in Leeds to build up advocacy provision. It was an informative, engaging and well-attended event, with over 80 people from a number of community groups and charities present.
On the day, we had talks about what advocacy can do for communities in Leeds, especially those struggling to have their voices heard. Guest speakers Cllr Fiona Venner, Ali Mahgoub from Leeds Refugee Forum, Gwen Wagner-Adair from Leeds City Council and Henriette Mahamane of the Council's Migration Project were all there to talk up how the fund and advocacy can be built up from the grassroots.
Peter Gruen, Chair of our Board of Trustees, kicked things off. Our Self-Advocacy Manager Bushra Javed and Advocacy Director Nahida Hussain spoke about who we have supported and the barriers experienced by people who might want to access advocacy.
Group discussions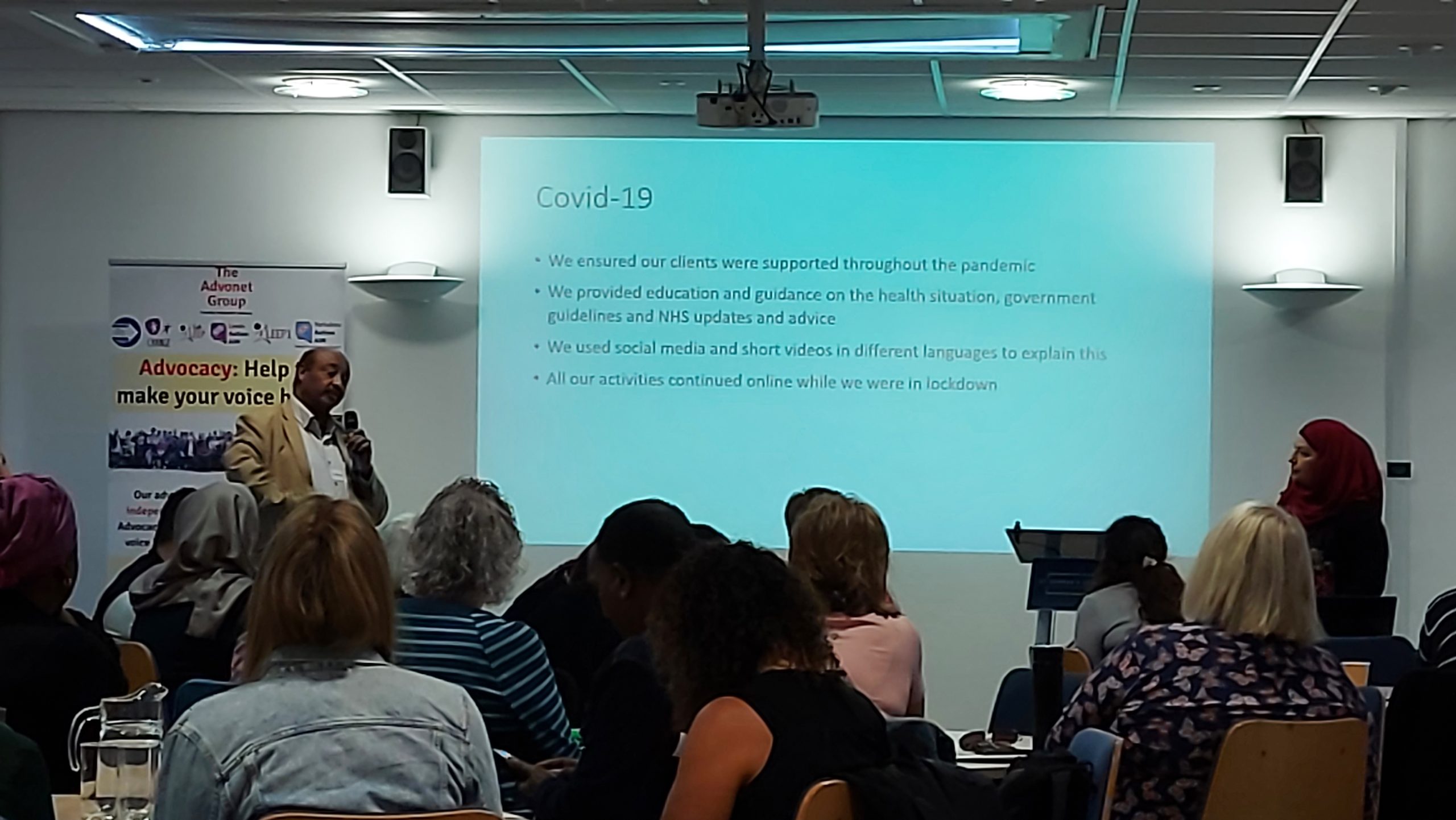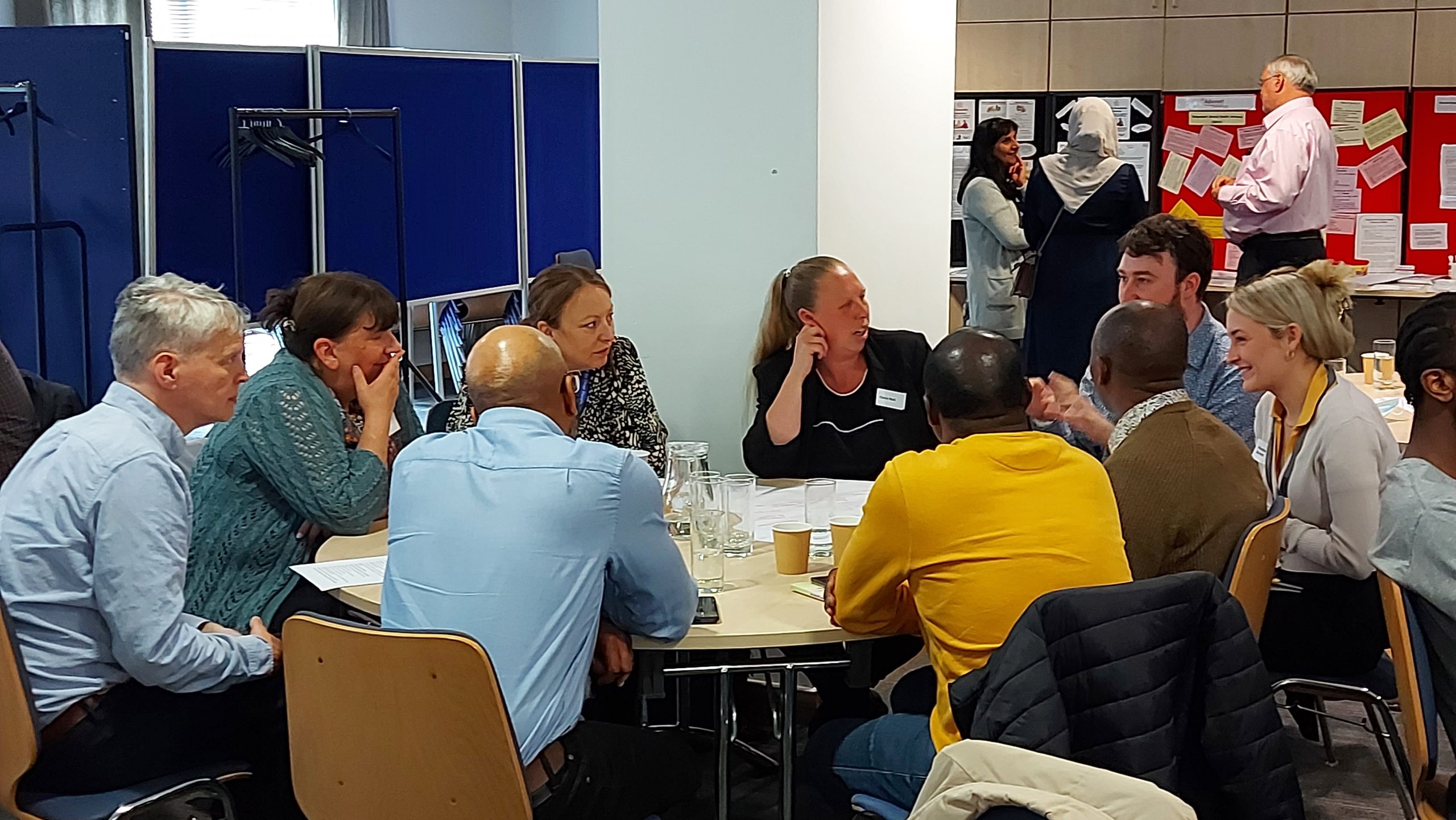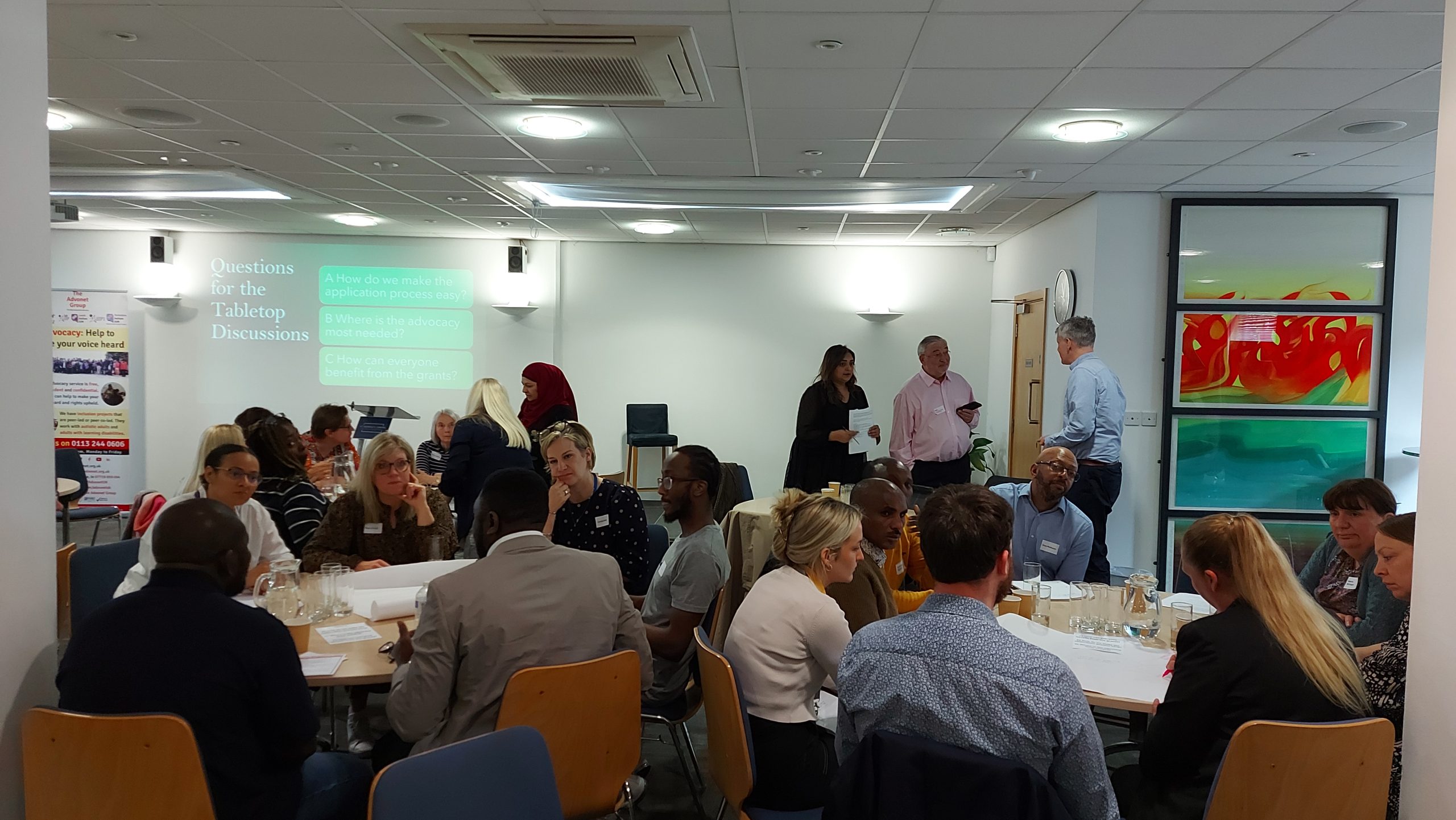 Later on, we had group discussions around how the fund could be used. Ideas from the groups included:
The process should be accessible.
The Advonet Group should support people to complete the application form.
Meaningful monitoring that will highlight unmet need, hidden issues and help evidence the needs for sustainable services.
Larger organisations should shelter new groups who may not be formally constituted yet.
A clear definition of advocacy will be key to having accessible criteria.
Priority should be given to the groups in the community who get the least advocacy at present.
Help people who face many barriers.
The Advonet Group's services will learn from partners, how to make their services more inclusive as well as supporting partners too.
The discussion groups' feedback will say how the fund will be allocated and the application process.
Next steps
Following the event, we are putting together a panel to work on the grant application form and how applications will work. So far, nine people have said they want to join!
We will put together the feedback given from the groups and give further information about how the fund will work. This will be published in due course.
There will be an official launch event with details of how to apply, the funding criteria and more. It is on Wednesday 20th July from 1pm-3pm and will be online. Booking details will be revealed next week in a separate blog post.
If you want to receive updates about the Advocacy Development Fund, please contact us by either:
Emailing Philip at

[email protected]

or;
Calling our office on 0113 244 0606 and asking for Philip or Bushra.