Our next monthly Focus Group will look at proposed changes to human rights law. It will discuss the new 'Bill of Rights', which could be introduced soon to replace the current Human Rights Act.
At the meeting, we will have two guest speakers. Both will be talking about the Bill of Rights and migration.
Right now, there is a consultation open about reforming the Human Rights Act. You can find out more about it at this link: https://www.gov.uk/government/consultations/human-rights-act-reform-a-modern-bill-of-rights.
When and where?
The meeting is on Monday 25th April from 2pm-3pm. This will be in person at the Unity Business Centre in our office at this address:
Room 2
Unity Business Centre
26 Roundhay Road
Leeds
LS7 1AB
When coming to the meeting, please enter the building on Roundhay Road that looks like this: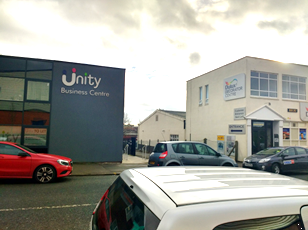 It has grey walls with the Unity Business Centre logo on the front. On the right-hand side of Roundhay Road, it is to the left of the Dulux paint shop.
If you would like to book a place, please go to this link and register: https://tagfocusgroupapril22.eventbrite.co.uk
For any questions about the Focus Group, please email us at [email protected] or call us on 0113 244 0606 and ask for Philip Bramson, Chief Executive.