Thursday 4th October 2018 – Leeds Civic Hall

Following on from our popular Strengthening the City Through Advocacy event last year, we will be running a second event with a focus on how we can move forward together in helping local people  access the advocacy support they need and have a clearer voice.
You can read more about last year's event here: https://advonet.org.uk/feedback-from-strengthening-the-city-event/.
When and where?
The event will be on Thursday 4th October from 10am to 2pm. It will be held in the Banqueting Suite of Leeds Civic Hall. You can find the venue at this address:
Leeds Civic Hall
Calverley Street
Leeds LS1 1UR
Here are pictures of the Civic Hall and Banqueting Suite: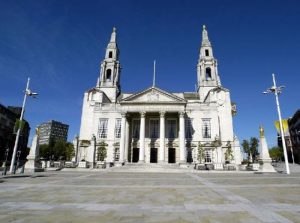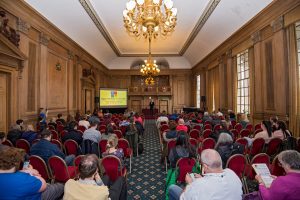 The venue is just off Millennium Square. There is a wheelchair-accessible entrance on the right-hand side of the building, next to the Cuthbert Brodrick pub. Buses stop nearby on Woodhouse Lane. The No. 5 bus stops on Calverley Street.
Book your free place!
To attend, all you need to do is visit this page and register on there:
Strengthening the City II
The event is open to third sector workers, public sector workers and interested members of the public in the Leeds area. There will be free lunch provided, while there is accessible parking nearby at the Rose Bowl Car Park.
Further information about what's happening at the event will be published in due course.