Our Staff
Learn more about Your Advonet team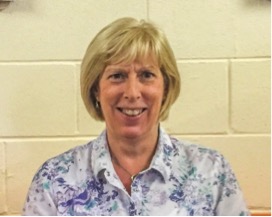 Anne-Marie Ledson
My role: Operations Manager
Health Complaints (LIHCA), Single Point of Access (SPA), Leep1. I am a member of the Senior Management Team (SMT).
I started working in Advocacy in 2005 as an advocate for VOICE working with young offenders  in custody before moving to Carers Federation in 2007 as an advocate and then a manager delivering NHS complaints advocacy in Yorkshire. In 2008, I was seconded to the Department of Health as part of the Making  Experiences Count project and worked on the 2009 NHS Complaints Regulations.
I have delivered training to various NHS Organisations. I have been part of Advonet since 2013 when I set up the Health Complaints team following the change to Local Authority commissioning of Health Complaints Advocacy.
In 2015 I was part of the national team working with the Local Government Association to develop national Practice Guidelines for delivering independent Health Complaints Advocacy. I work closely with Healthwatch Leeds to make sure local people have a voice about their health and social care.