Our Staff
Learn more about Your Advonet team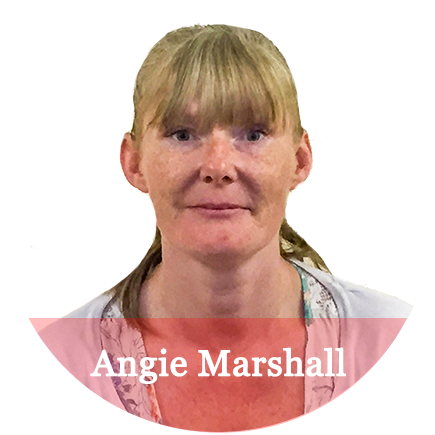 Angie Marshal
My role: Café Leep Manager
I started at Leep1 with the sole aim of setting up & managing Café Leep in March 2015 and am responsible for an assistant manager and 20 trainees who are adults with a learning disability/volunteers.
I am involved in all the aspects of running a busy Café, from ordering stock to managing a budget. One of the most important aspects of our café is our training programme.
This has been developed so that our trainees achieve NVQs 1 + 2 in food safety. We are currently developing this further so that we can become an accredited training centre and we have built relationships with Remploy and Pluss so that we can act as their preferred training provider.
My background has been in the catering industry for 20 years; 10 years of that time was in catering management in the education sector with budgets of £500,000. In the 4yrs before coming to Leep1 I took a break from the food industry and decided to try a career within domiciliary care, but I missed being in the catering industry so much that I came back to it and being Manager at Café Leep is the most amazing job.