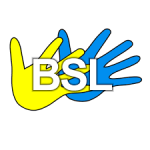 Here at The Advonet Group, we are able to provide advocacy for deaf people using British Sign Language (BSL). Mark Healy, one of our Lead Advocates, is able to help to make your voice heard. For more info about what advocacy is and what we do, please watch the video below.
How we can provide advocacy
In our office, delivered face-to-face with our Lead Advocate. Please note that they are only in the office on Wednesdays and Thursdays.
Via video, either through Skype or FaceTime. You will be able to talk to our Lead Advocate without having to come to the office.
SignHealth are part of the same consortium of organisations to provide advocacy services in Leeds as The Advonet Group. They are a charity dedicated to making sure Deaf people get the same sort of access as hearing people to healthcare and health information. Click on their logo to the left to visit their website.
Make an advocacy referral
If you would like to make a referral or enquire about what an advocate can do for you, please click on one of the buttons below.