Peter Gruen | Chair
Peter was a local councillor for the Crossgates and Whinmoor ward in Leeds. He was appointed as Chair of The Advonet Group's Board of Trustees in August 2018.
More information on Cllr Gruen will follow shortly.
Ralph Porter | Vice Chair
I left Blackburn for University in Swansea in 1969 and liked Wales so much that I stayed until 1978, getting married to a Welsh girl along the way. I moved to Leeds in 1978 to take up a post with Leeds City Council and the City is now very much home. I worked for the City Council until taking early retirement in 2009, working in Arts Venue Management latterly at the Carriageworks Theatre and Leeds Town Hall.
Since retiring, we visit Australia fairly frequently as both my sons live there and so I am still working on a casual/part-time basis to help fund the trips. I became involved in Leeds Advocacy (one of the organisations which previously co-managed Advonet) over 20 years ago and have had a number of long-term advocacy partners.
I was a director and chair of Leeds Advocacy for many years and am enjoying working with The Advonet Group's board to build on our past achievements to create a successful and expanding organisation.

Emma Williams | Treasurer
More information on Emma will follow shortly.
Reinhard Beck | Trustee
I have lived in Leeds for most of my adult life, having studied History and Politics at Lancaster University. In 1990 I became a citizens' advocate for a new charity called Leeds Advocacy (one of the organisations which previously co-managed Advonet) which had been created to help people in Leeds with learning difficulties have more say about their lives and what happened to them.
I have always felt that my contribution as an advocate and as a member of the board of 'The Advonet Group' was the desire to build something that would last for people who needed it the most.
Kirti Tandel | Trustee
An MBA with an Electronics & Telecommunication engineering degree under my belt, I have previously worked in various roles in multi-national corporations, managing complex IT projects, across several industry verticals. My current role involves working for a healthcare consulting firm in Leeds, with global leaders in the life sciences and healthcare industry, developing implementing and commercialising innovative healthcare solutions.
I have been associated with The Advonet Group for more than two years now and have really enjoyed working with the team. Besides work, I am very passionate about sports and have been playing for East Leeds Cricket Club in first division leagues for almost four years.
Ivan Nip | Trustee
I've worked in the Local Authority and Higher Education sector for over 20 years, and I am currently working for Kirklees Council as a Structural Engineer. I joined Advocacy Support (one of the organisations which previously co-managed Advonet) as a board member in 2003 and took up the Vice Chairperson role from 2006.
I believe in social cohesion, inclusion, equality and harmony. I fully embrace the values of The Advonet Group in removing language, cultural, economic and social barriers to ethnic minority groups in the UK; in empowering minority groups in scrutiny of institutional inequality, disproportional social exclusion and in promotion of equal access to public services. I am also a governor of a primary school and a further education college.
Mau Yip | Trustee
I am an open-minded, friendly and loyal person who has developed a mature and responsible approach to any task that I undertake. I am working for Leeds City Council currently with the role of enforcement on housing standard issues. I am a graduate with over 20 years' of experience in Environmental Health and the expertise in areas such as food hygiene, disabled facilities and acoustics.

William Case | Trustee
More information coming soon.

Phil Gleeson | Trustee
Information on Phil will follow shortly.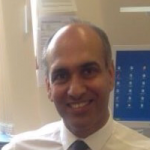 Mushtaq Ahmed | Trustee
Information on Mushtaq will follow shortly.

Kimberley Thirkill | Trustee
Information on Kimberley will follow shortly.